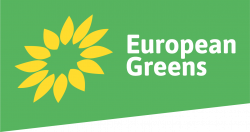 Corona changes things quickly: The meeting in Budapest is a virtuel one.
So our plans (as written below) are cancelled.
The board of ENGS met to discuss the next EGP Meeting in Budapest. Hungary is now a high-risk Corona area, the conference will take place from 3-5 of December. That will be a time when the 4th wave will be still on the rise.
So only 2 members will represent us in Budapest: Agneta Granström and Frank Hauser will attend the meeting and arrange a physical stand for ENGS.Thanks to both of you and take care!
Agneta will discuss, with representatives of EGP the practicalities on the conference she has prepared for some forthcoming EGP meeting, when it will be arranged in Brussels.
Our next board meeting will be arranged during the 3rd week of January. We will hear the report on Budapest EGP, discuss the activities for 2022 and discuss the material to be available and present in forthcoming EGP meetings. Big focus: We need new flyers and ideas and all readers are heartly invited to join us and share your ideas with us.