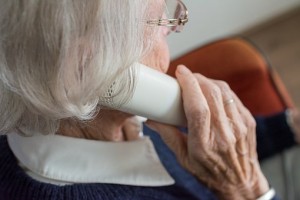 Ensure participation for the elderly in the corona pandemic and break through social isolation
 The corona pandemic is particularly hard on the elderly. They represent the largest risk group for serious and deadly courses of the virus infection. Therefore the health protection of the elderly is rightly the focus of efforts to mitigate the consequences of the pandemic as far as possible. Nursing homes are increasingly becoming hotspots for the infection process. According to a group of researchers from the London School of Economics that analyzed data from five European countries, every second death from a nursing home is reported. Protection against infection in such facilities is therefore of particular importance both for those in need of care and for staff.
Rethink the situation in old people's homes. In order to prevent the virus from spreading in nursing homes, a strict separation of Covid 19 patients and non-infected people is implemented. In the beginning, isolation appears to be the most effective means of choice. In the long term, however, the isolation of people in need of care raises new pressing questions. In view of the fact that the pandemic cannot be dealt with in the short term, the health consequences of long-term isolation must be given greater consideration. Because loneliness and inactivity put a permanent strain on health. Numerous studies show that e.g. the risk of cardiovascular diseases through loneliness and social isolation increases. Mental illnesses such as depression, anxiety and obsessive-compulsive disorder occur more frequently and a long-term study in UK shows that the probability of developing dementia increases by 40%. The aim of modern elderly politics is that older people are active, flexible and in contact with society for as long as possible. This goal must not be lost sight of even in times of Corona.
Social contacts as health care. But loneliness doesn't just affect people in nursing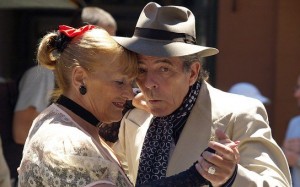 homes. Since people over 65 in particular live predominantly in one and two-person households, social contacts with the family, with neighbors, friends and acquaintances increase life satisfaction significantly. And this in turn strengthens the health. Some elderly are fit and healthy, some with previous illnesses, some in need of care. Freedom-related restrictions on freedom should therefore not be based on the date of birth, but rather as specifically as possible on the risk situations. With the opening of shelters, paths out of the isolation can be paved and participation in everyday life can be made possible again.
Promote digital participation. If a temporary blocking of contact cannot be prevented despite all concerns, at least digital participation in social life should be encouraged, e.g. via messenger services and video telephony. Especially in the age group up to mid-70s, many older people already have access to the Internet.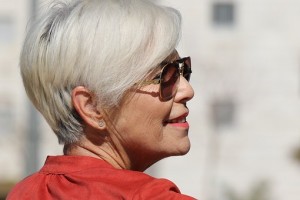 Integrate working people over 60 properly. If, according to most experts, a relaxation of the measures is justifiable, comprehensive protective measures such as distance rules, protective masks, disinfectants and gloves are also indispensable outside of clinics or nursing homes. In our view, however, it would not be a solution to limit the professional life of people aged 60 and over significantly, if the elderlies want to work. Especially in educational areas such as day care centers or schools, it is unacceptable to leave older teachers or educators in front of the door "for self-protection", if they don't want to stay at home. Further work must be based on the actual risk and voluntariness.
From this follows: For a gradual exit from Corona, we need a strategy in all areas of public life that is based on the current and individual risk of those affected. Democracy must prevail despite the pandemic for all age groups. In political life and other places or occasions where decisions are made arrangements must be made to secure attendance of elderly. We need a strategy that takes all generations with it.
2020-05-16, Christa